Cabbages & Roses
feels like the line of someone who has read
I, Capture the Castle
one too many times - in a good way.
(And also completely understandable.)
It's that whole scruffy dusted-down-from-the-attic attitude. Put another way - these clothes are the equivalent of nostalgic comfort food (see: bread and butter pudding, mashed potatoes etc.)

There are easy summer dresses for wearing on the beach, sailor sweaters limply thrown over, palace coats hiding gingham dresses & Hunter's for stomping through the Midlands. It's such a clichéd view of what we outsiders would like to think Cornwall and its female inhabitants, for example, to be like, but the pictures are all the sweeter for it.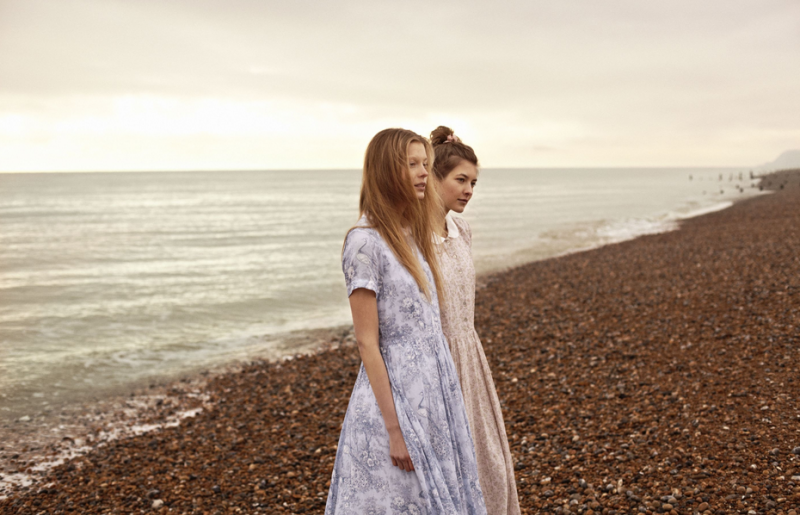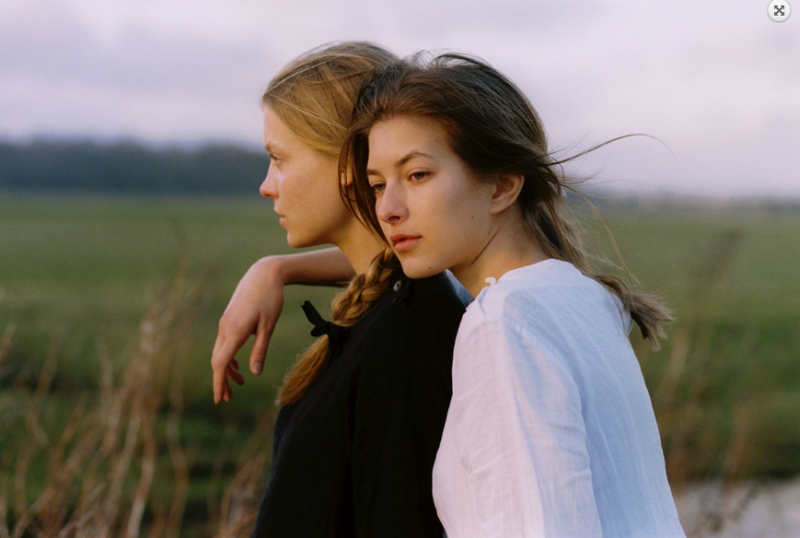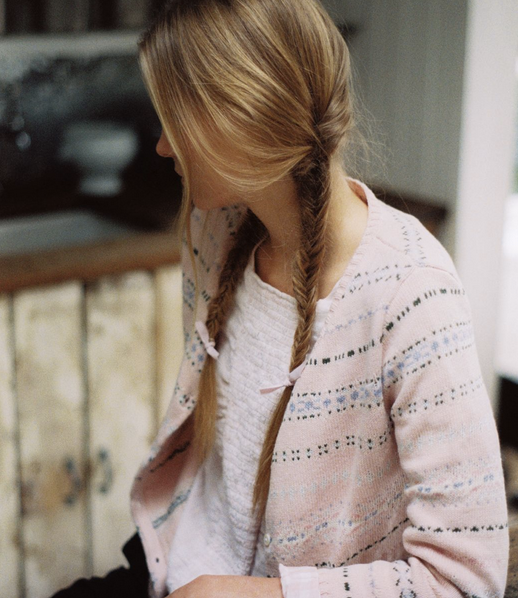 "The real Rosabel got up from the floor and undressed slowly, folding her clothes over the
back of a chair. She slipped over her head her coarse, calico nightdress, and took the pins
out of her hair—the soft, brown flood of it fell round her, warmly. Then she blew out the
candle and groped her way into bed, pulling the blankets and grimy "honeycomb" quilt
closely round her neck, cuddling down in the darkness..."
The Tiredness of Rosabel, by Katherine Mansfield (x)