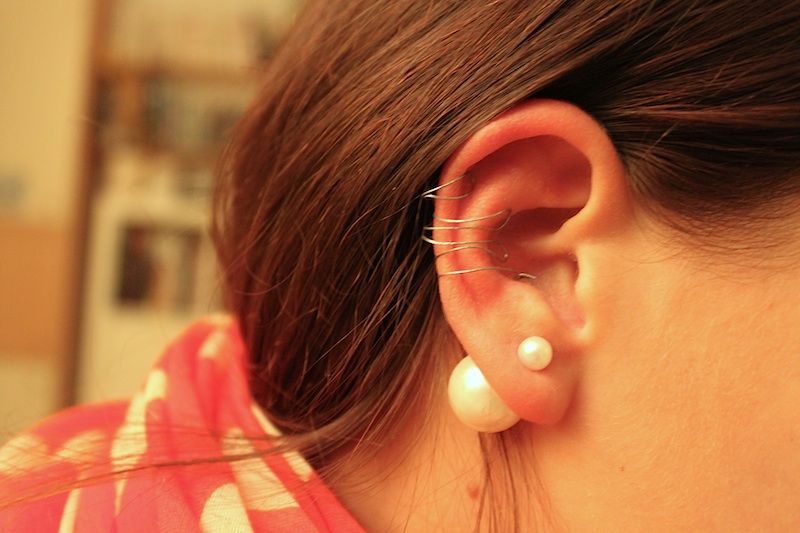 Tried to recreate two earring trends that have popped up lately with the help of two wonderful DIYs:
Now, before you judge - the earcuff I did in less than a minute. I saw the video, noticed that I had all the tools at home (16-year old me loved making jewellery for her poor family) & tried my hand at it. Mind you, it's super far from perfect (which is kind of why I like it), but I think I'll buy some golden wire and try again once the weekend and with it more time and patience rolls around.
The
Mise en Dior
tribal earrings turned out alright in my opinion, except for the fact that everyone except my mom seems to hate them. Best comment so far: "It looks like you have a wart behind your ear." So much for that. For everyone who doesn't have the tools to recreate the pearl earrings at home, you can order a pearl tool kit over
here
.
"Mistakes and imperfections evoke an emotional response. That's what I'm after. That's what art is all about."
Isamaya Ffrench in i-D Magazine Spring 2014