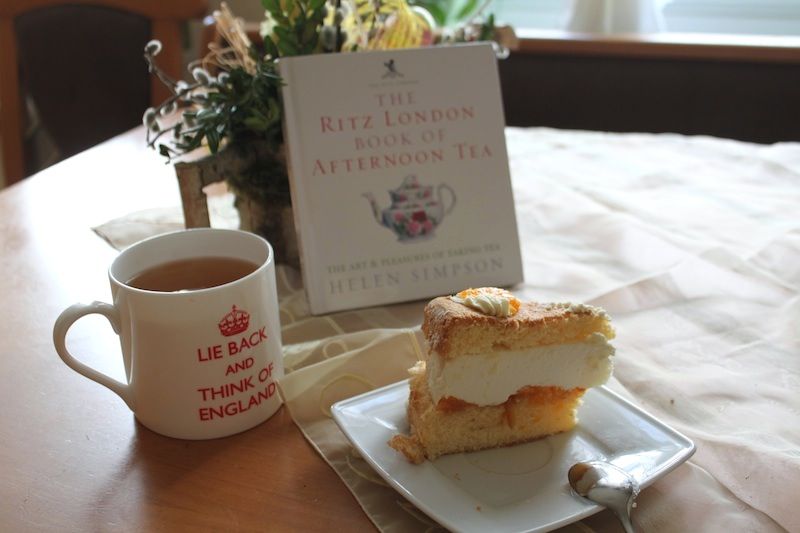 "Tea at the Ritz is the last delicious morsel of Edwardian London. The lights is kind, the cakes are frivolous and the tempo is calm, confident and leisurely. Takers of tea perch on rose-coloured Louis XVI chairs at marble tables, sipping their steaming cups of Darjeeling or Earl Grey, while the belle époque nymphs look on in Olympian disdain."
The Ritz London Book of Afternoon Tea, by Helen Simpson
"So at this kitchen table, there's a lot of cake. There are babies on knees, there's probably a dog or a cat skittling around underfoot. There's likely some Nina Simone playing. There are blowsy flowers. There may be some flaws, chipped china, bruised hearts and conundrums. There's also a roof beam raising sense of joy. Some slow cooked stew laced with a dirty laugh."
At The Kitchen Table, by Sophie Dahl (x)