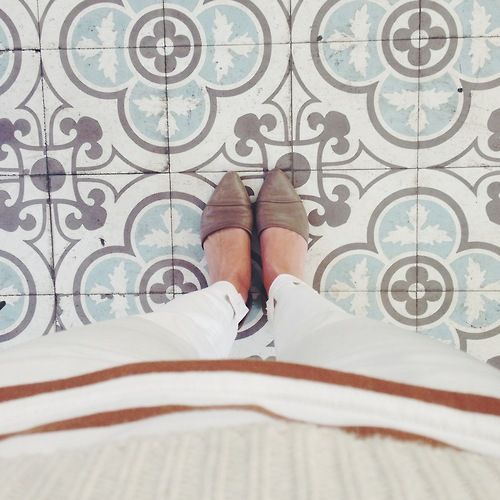 Don't we all just love taking pictures of our feet as prove of where we've been?
Certainly relieves of us of our face having to be in tip-top shape and having to pose just so.
Stylist Kate Brien has been making use of that fact and started documenting what she wears each day that way. And the result couldn't be lovelier and more down to earth (literally).