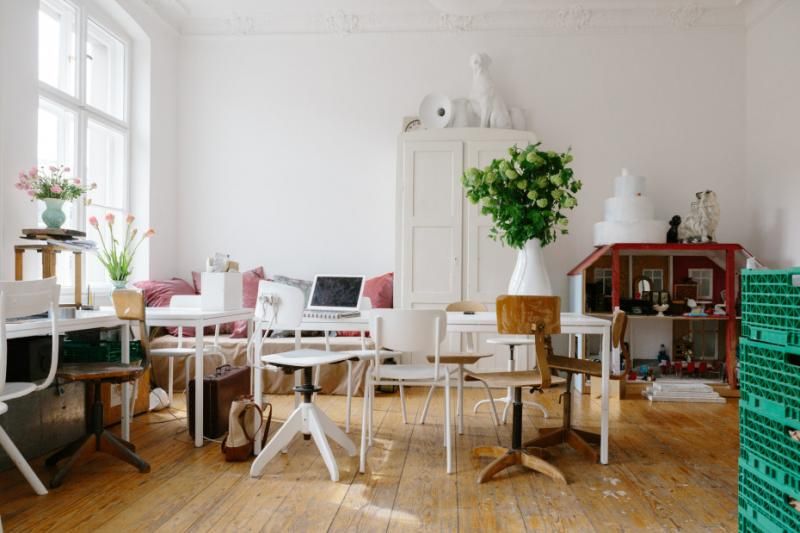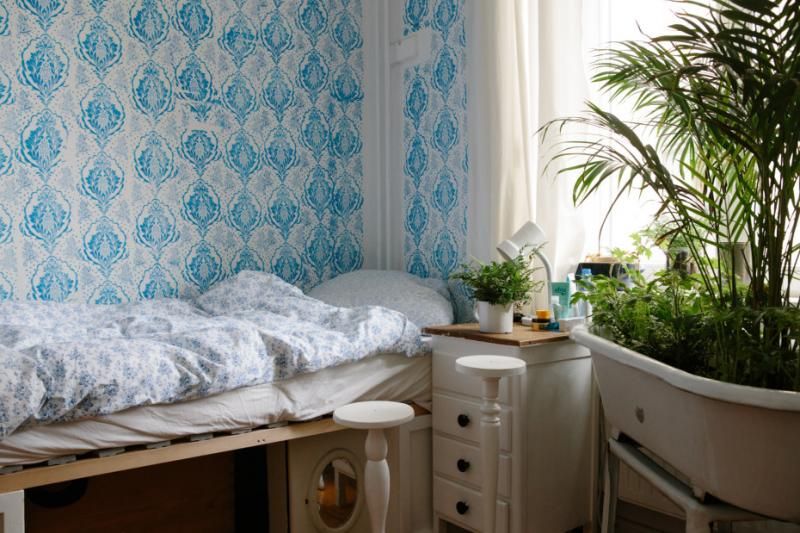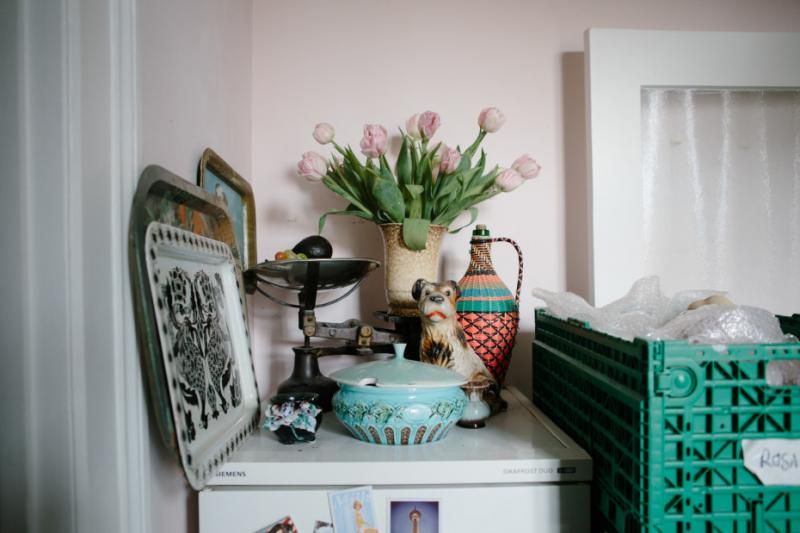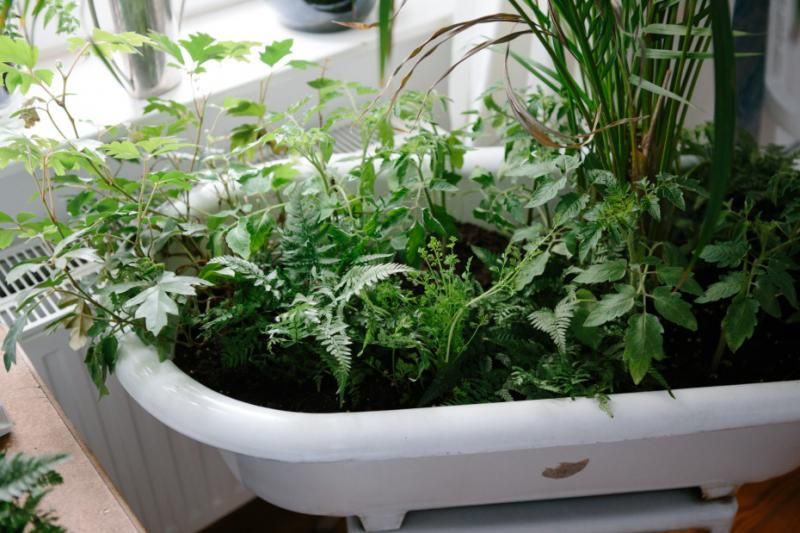 Big sweeping windows, loads of light & rather interesting touches, like a bathtub full of weeds, here and there. This apartment feels like it would very much invite and welcome you to sit down. Look around, take a closer look. A bit scruffed up & not altogether perfect, in human form this apartment would most likely be your rosy-cheeked younger cousin.
The place certainly doesn't seem run of the mill, but rather very individual & also very light-hearted. Yes, maybe it's the kind of place to wear its heart on its sleeve, but it very much likes to have a laugh. This is a place, after all, with a cement cast of a dog up on the armoire. It's very Pippi Longstocking in that way.
And no wonder! - Sibylle Oellerich, the lady responsible for this jewel of an apartment, is an interior design whose job it is to create "one-of-a-kind creations for shops, hotels, and film sets."
I am especially enamoured with the wooden floors in combination with all the white furniture & the occasional pink touches. The wallpaper & bedsheet in the second picture remind me of vacations spent at my grandmother's house in the country.
It's such a charming, breezy place - I am super in love.
"'Anyway, I've got too many books to read and auction houses to visit to worry about keeping my house immaculate. How does the saying go? "A perfectly kept house is the sign of a misspent life."'"
Katharina Flohr in UK Harper's Baazar, July 2014